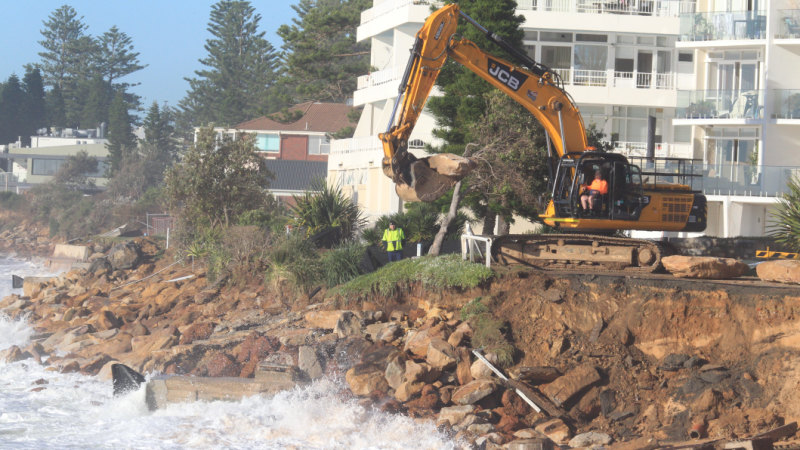 «Labor will call on all states and territories, business and civil society to join in a national effort to protect our iconic animal and plant species,» the party said, adding that additional Indigenous rangers and increased research into new forms of pest control would be among the priorities.
«We're the extinction capital of the world,» Tony Burke, Labor's environment spokesman, said.
«This plan would see us start to turn the corner rather than accelerate towards a cliff,» he said. «When a species is gone, it's lost forever.»
As reported by the Herald and The Age earlier this month, almost two dozen threatened species and habitats have had their threat assessment updates delayed by the Morrison government.
Of the $62 million earmarked for coastal communities, the plan is to bring together local and state governments to create a national framework for building coastal resilience.
Some 85 per cent of the population lives near the coast, leaving communities vulnerable to increased impacts from erosion to storm-surge inundations as climate change intensifies, Labor said.
One aim would be to re-invigorate the National Climate Change Adaptation Research Facility (NCCARF) by restoring its funding of about $3 million a year after the Coalition phased out support.
Loading
The bulk of this funding, though, will be to set up a $50 million coastal rehabilitation fund to help communities, local governments, and the Australian Coastal Council Association directly pay for projects that restore beaches and adjacent coastal environments, the party said.
For the new EPA and law reform, a Shorten government would prioritise the alignment of state and federal laws to minimise duplication.
«The new EPA will be informed by the best available scientific advice, manage development approvals, ensure compliance with environmental law, collect data and evaluate progress,» Labor said.
A new environment act would support the agency, and require the Commonwealth government to both protect and restore Australia's environment.
«It will be an act which protects our environment, but also supports job-creating development, and we will aim to deliver this in our first term,» Labor said.
Peter Hannam writes on environment issues for The Sydney Morning Herald and The Age.