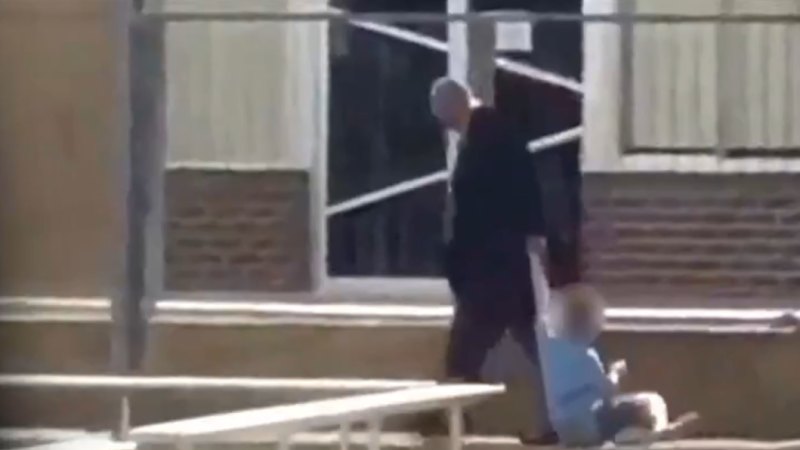 Loading
Parents at the school rallied behind Mr Warner with almost 15,000 people signing a petition calling on Education Minister James Merlino to reinstate him.
The petition, started by parent Mark England on change.org, said Mr Warner had been an «amazing influence» on the school and its students since his appointment two years ago.
It said he had «turned the school around» with renewed focus on learning and improved discipline.
«The worst outcome of this situation would be for the school to lose him as the principal and leader,» Mr England wrote.
«His work has only just started to take effect and there are only good things that could come from him continuing in his role.
«We are asking that his dedicated work at the school not be in vain due to this one isolated incident.»
It is understood the footage was captured on Snapchat by another student on January 31 and then shared on social media. The circumstances leading up to the incident are unclear and are being investigated.
Shortly after the footage emerged, Mr Merlino said it was «appalling and concerning».
However, Australian Principals Federation president Julie Podbury said Mr Merlino's comments were «disappointing» given an investigation was under way.